News
Posted by Tetsu Y on
The Black Friday Cyber Monday sale starts now! Get 15% off site wide, now through November 30th. Use code "BFCM2023"
Posted by Tetsu Y on
Labor Day Sale 10% off sitewide until 09/05/23 on orders over $25. The discount should be automatically applied at checkout!
Posted by Tetsu Y on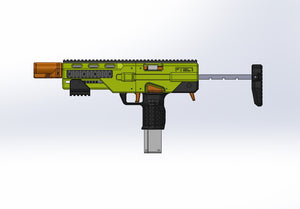 FTEC1 GEN2 Hardware Kit The FTEC1 Gen2 Hardware kit is finally available! The digital files to print out the blaster are now included with the order of the hardware kit. Get yours now!   Here's what's new with the Gen2: Improved Durablility:  The all new airbrake system on the plunger in addition to the silicone buffer pad makes this blaster completely dryfire safe.  The new catch plate is made of hardened stainless steel and rides on hardened stainless shafts for a reliable catch system that is built to last.  The catch block now has bearings that prevent it from rubbing witht he...
Posted by Tetsu Y on
Shop will be closed for the week from June 24th to July 4th. Orders received during this time will begin shipping on July 5th. Please contact support@foamtechnician.com if you have any questions or need any help. Thank you for your continued support.
Posted by Tetsu Y on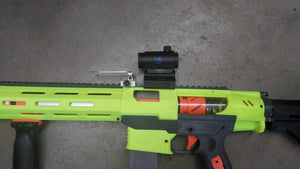 The new 1-Piece Angled Picatinny Rail Riser Mount is available here!
This angled picatinny riser allows you to zero real steel optics on your blaster. Check it out!
---